Our Storage
Discover Premium Storage Solutions with Bluebox Storage
At Bluebox Storage, your peace of mind is our top priority. We understand the value you place on your belongings, so that's why we offer state-of-the-art storage solutions, monitored 24/7, that are tailored to meet your needs. Our commitment to security, convenience and affordability sets us apart as one of the largest and most trusted self-storage facilities in the North East.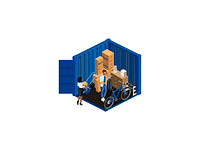 10ft x 8ft
Comparable option to the average small garage/shed
Overflow storage facility
Ideal for when you are simply running out of space at home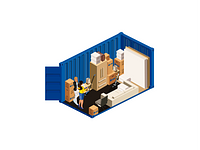 20ft x 8ft
Can comfortably fit the contents of your average 2/3 bed home
Perfect for storing your valuables whilst you are moving home
Our accessible units are ideal for Businesses storing equipment and stock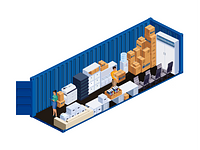 40ft x 8ft
Can comfortably fit the contents of a large 5 bedroom house and garden equipment
This much space offers good commercial storage for example large tools and machinery
Working on a big project? Our 40ft units are perfect for you
Secure and Accessible Storage
Rest easy knowing your valuable items are safeguarded within our secure facilities. Our round-the-clock security measures ensure the utmost protection for your belongings. Plus, with 24/7 direct access to your storage units, you have the flexibility to retrieve your items at your convenience, 365 days a year.
Multiple Container Sizes
Select the ideal storage space from our range of containers available in sizes of 10, 20, and 40 feet. Whether you're downsizing, relocating or simply need extra space, our flexible rental options cater to your unique requirements. Not sure about the size you need? Our knowledgeable team is here to assist you. Get in touch with us and we'll guide you through the process, providing a competitive storage unit quote that aligns with your budget.
Safe and Convenient Locations
With storage sites in Grangetown, Middlesbrough, South Shields as well as two sites in both Darlington and Durham, Bluebox Storage provides safe and secure containers at eight convenient locations in the North East, meaning there is always a convenient Bluebox Storage location near you.
Flexible Long & Short Term Options
Whether you need storage for a temporary short term rental or an extended period of time, we have the perfect storage hire solution for you. Enjoy 24-hour access, 7 days a week, 365 days a year to your storage unit. Our straightforward approach, excellent customer service and competitive prices make us the preferred choice for home and commercial storage needs across the North East. Storage hire is ideal for creating additional space in your home, planning a house move, accommodating commercial transitions, or supporting students going away to university.
Free Top-Quality Padlock
As a Bluebox Storage customer, you will receive a complimentary top-of-the-range padlock to secure your container, ensuring an added layer of protection for your belongings.
Optional Storage Insurance
For extra peace of mind, our customers can cover their belongings with our cost-effective insurance options. Your possessions are important to us, and we go the extra mile to ensure security is at its best. Explore our storage insurance for more information and choose the coverage that suits your needs.
Packaging Solutions
In addition to secure storage, we offer a wide range of high-quality storage boxes and packaging materials, from sturdy cardboard boxes in various sizes to protective packaging materials like bubble wrap and packing tape, Bluebox Storage provides everything you need to securely pack and store your belongings. Trust us for convenient boxes and packaging that make your storage experience seamless and worry-free.