Get an instant price
Please enter your details
Safe & secure

24/7 access

Multiple Convenient locations

Fully CCTV Monitored

Free padlock provided
Our Containers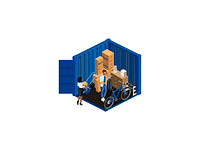 10ft x 8ft
Comparable option to the average small garage/shed
Overflow storage facility
Ideal for when you are simply running out of space at home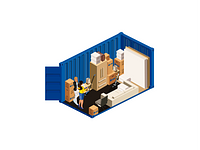 20ft x 8ft
Can comfortably fit the contents of your average 2/3 bed home
Perfect for storing your valuables whilst you are moving home
Our accessible units are ideal for Businesses storing equipment and stock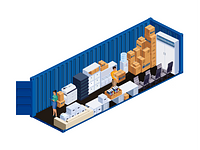 40ft x 8ft
Can comfortably fit the contents of a large 5 bedroom house and garden equipment
This much space offers good commercial storage for example large tools and machinery
Working on a big project? Our 40ft units are perfect for you
Our Storage Container Prices
Looking for extra space to store your belongings? Whether you're relocating or just need more room, Bluebox Storage offers an affordable solution tailored to your needs.
Our storage units come in various sizes, including 10, 20, and 40 feet, accommodating everything from household furniture to garden tools and large machinery. Rest easy knowing your items are secure and easily accessible at a nearby location in the North East.
Bluebox Storage stands out for its competitive pricing and hassle-free booking process – no deposits required. Plus, we provide a complimentary, top-of-the-line safety padlock to ensure your container is securely locked.
Explore our locations page for details on the nearest self storage facility to you, and for more information about our storage solutions sizes and pricing take a look at our guide below.
Book Storage With Bluebox Storage
Booking your personalised storage solution with Bluebox Storage is a quick and easy process. Simply get in touch with our dedicated team, who will give you expert advice and guidance, to help you find the storage solution that is right for you at the most competitive price.
Get in touch using our quick online quote form, or alternatively drop us an email or give us a call on 0800 535 3470.